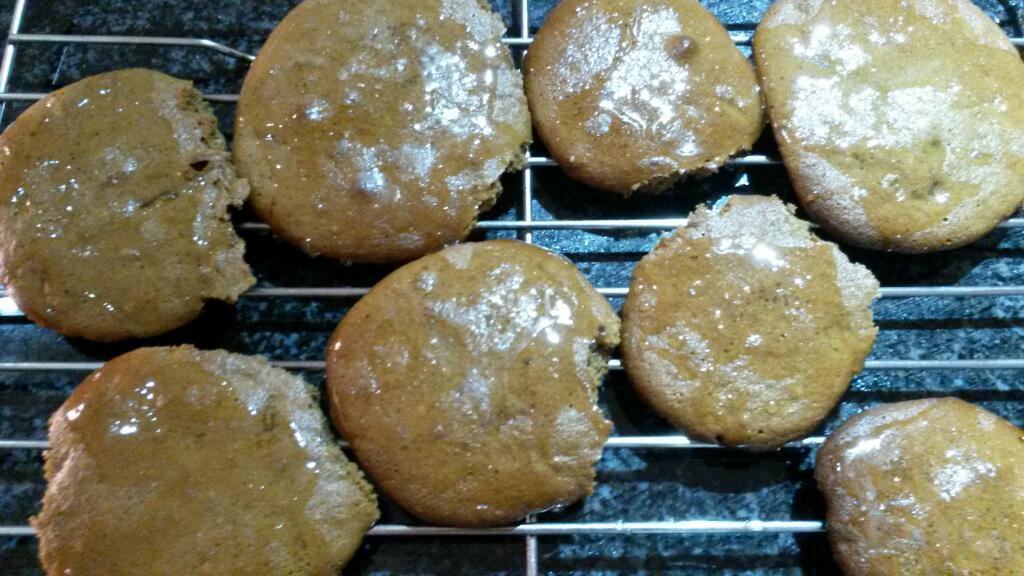 Here's my recipe for Christmas spice biscuits. My recipe is based on a German sort called
Lebkuchen. You may know these from the brightly-iced hearts that get sold from stalls sometimes, but the traditional version from Nuremburg is quite different, too. This recipe produced biscuits which are not dissimilar in texture from the ones you can buy from the stalls!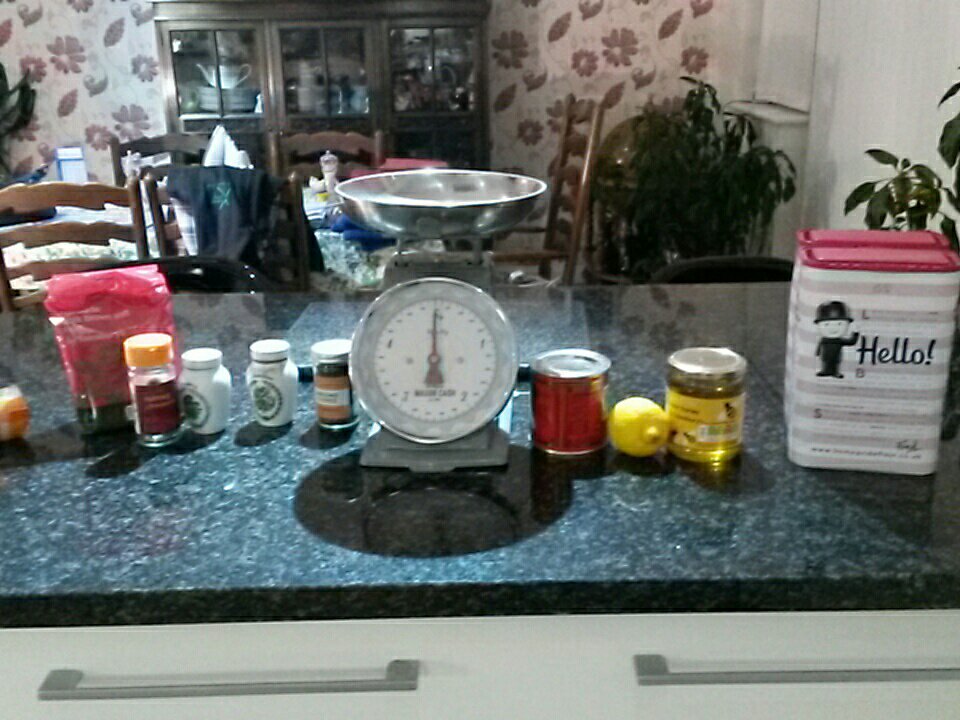 For the biscuits:
100g honey
100g treacle
175g dark brown soft sugar
1 egg
Juice of one lemon
Zest of one lemon
350g plain flour
1/2 teaspoon bicarbonate of soda
1 teaspoon ground cinnamon
1 teaspoon ground cloves
1 teaspoon ground allspice
1 teaspoon ground nutmeg
90g diced candied citron
30g chopped hazelnuts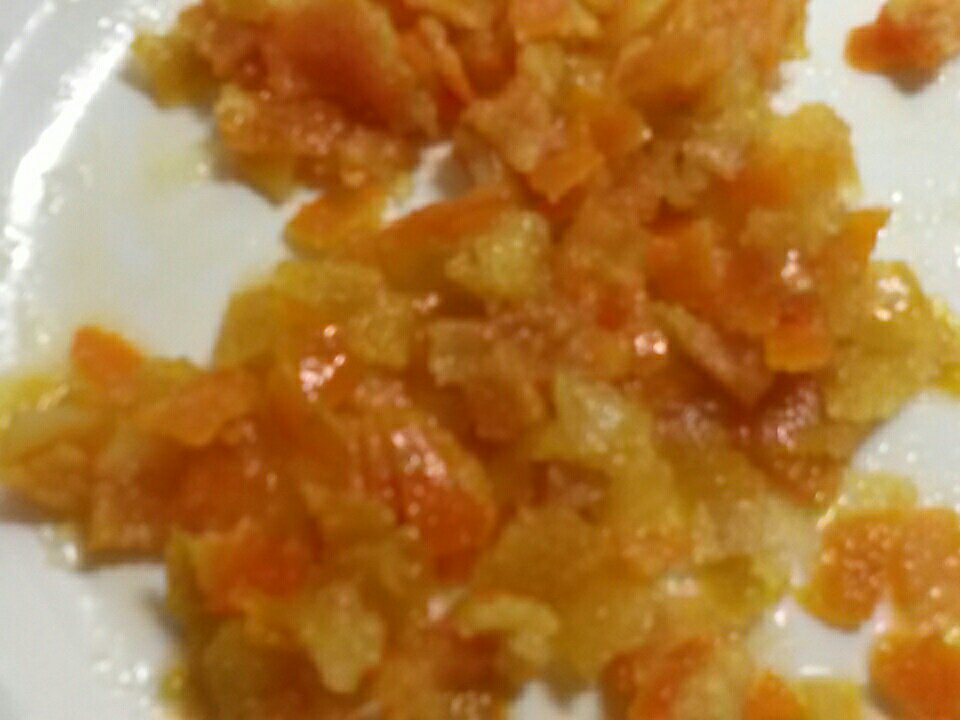 If you can't find candied citron, you can
improvise by boiling orange and lemon
peel in sugar water
For the glaze:
200g caster sugar
100ml water
2 tablespoons icing sugar
Preheat oven to 180 C

Mix the dry ingredients (flour, bicarb, and the spices) together in a bowl

Melt the honey and treacle together in a saucepan over the hob, stirring often

Remove mixture when it starts to boil. Take it off the heat and add brown sugar, egg and lemon juice and zest.

Just one egg - mine was a double yoker

Mix them both together and add the hazelnuts and candied citron.

Grease two baking trays
Using a spoon, place circles of the mixture onto baking trays

Don't worry if this happens - you can
separate them after cooking

Bake for 10 minutes, or until they don't give when lightly pressed
To make the glaze: dissolve caster sugar in water over the hob, remove from the heat and add the icing sugar. Brush over the biscuits once they come out the oven.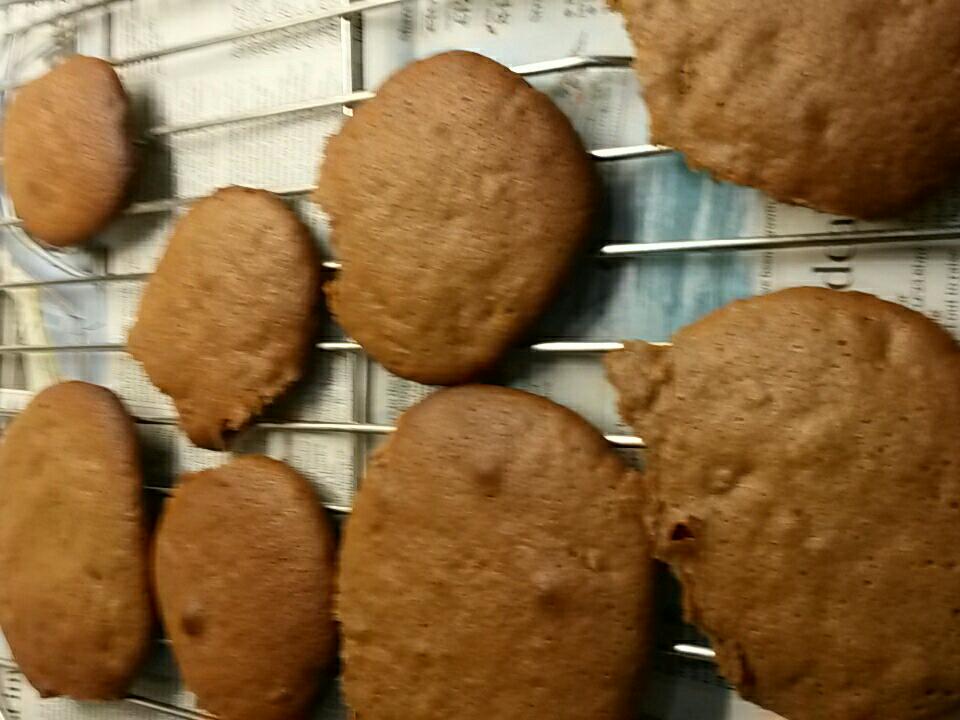 It's a good idea to place some newspaper underneath
before spooning on the sugar glaze